New Moon @2 Gemini 05 
May 22, 2020, 1:35pm EDT, 10:35am PDT, 6:35pm GMT, 
May 23, 5:35am AEST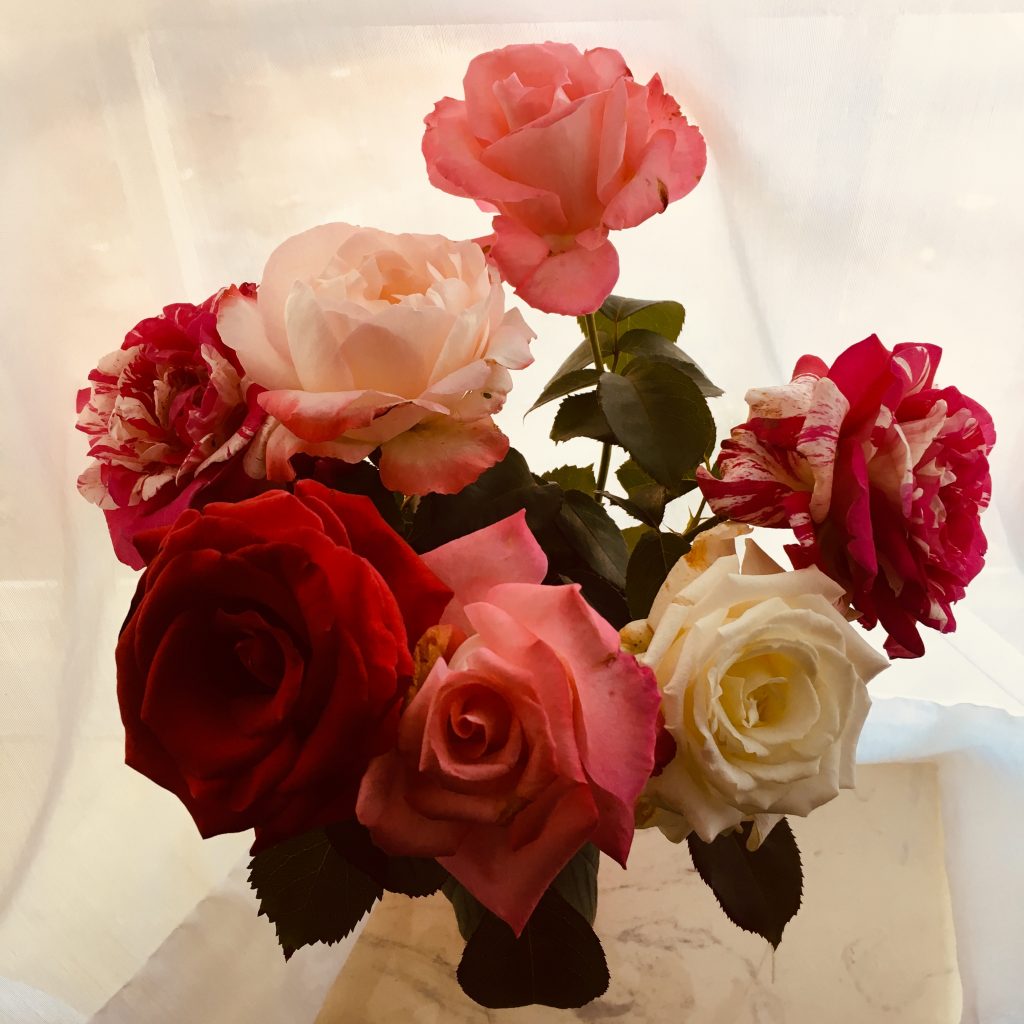 This New Moon in Gemini is doubled by a Mercury/Venus join up at 20/20 degrees Gemini.Mercury is the standard ruler of Gemini; Venus is the esoteric ruler of this sign, heartfully applying her exquisite harmonizing skills to the polarity inherent in this sign. This pair promotes conversations that align heart and head.
Venus is now retrograde, amidst a flurry of retrogrades.
Pluto, Saturn and Pluto, the three major planetary players in Capricorn that are transforming and reshaping our experience, have stopped their forward motion. Triple red light: this is as far as we are getting right now.
Pluto turned retrograde on April 26;
Saturn on May 10; and
Jupiter on May 14.
These planets step back to let Venus have her say as she makes her closest approach to Earth.
Venus turned retrograde in Gemini on May 12-13, suggesting a time to recalibrate, take stock of our current situation—which has significantly changed over the first few months of this 2020 year. We consult with Venus to reevaluate, go back over what has happened, consolidate our gains and edit our plans with fresh priorities.
Joy is the way of Venus.While retrograde in the curious sign of Gemini she will speak and teach and show us various options that we can choose. Let us choose what brings most joy and love into our lives.
In Gemini, any planet can be 'of two minds.' Venus seeks a harmonious resolution. When you find yourself arguing with someone—or with yourself— look for another point of view, find different words to convey your sense of the situation. There are many facets to the crystal ball of life.
The Sabian Symbol for this New Moon at 3 Gemini:
The Charming Court Life at the Garden of the Tuileries in Paris
Imagine all the roses in that garden! Is it just the rich elite that can enjoy the roses and the 'good life'? What makes your life good, true and beautiful? How do you luxuriate in the beauty and pleasure of life? Charm and beauty can be contrived; what is the real story behind appearances? The way things look now will change as we move through this Full Moon.
Gemini appreciates the variety of life and the multiple ways to appreciate and love. From Elizabeth Barrett Browning:
"How do I love thee? Let me count the ways.
I love thee to the depth and breadth and height
My soul can reach, when feeling out of sight
For the ends of being and ideal grace.
I love thee to the level of every day's 
Most quiet need, by sun and candle-light." 
—Sonnet 43 from Sonnets from the Portuguese
This famous poet was born with Venus retrograde near her Sun in Pisces.
In his work on heart intelligence, Puran Bair, author of Living From the Heart, suggests breathing into our chest area to stretch the space of our heart, deeper, wider, fuller— rather like Barrett Browning poetically expressed. Often we cramp the heart space, hunched over computers or with a tendency to hide, protect or make ourselves smaller. He writes,
"Our deeply personal feelings are so incredibly valuable that we should preserve them, using their energy to find the universal emotion of the universe behind them…When we see that it is the universal emotion emerging within us, we can follow the emotion of our personal heart into the whole, One Heart."
This is an especially resonant image for Venus retrograde. Venus goes to the heart of things to bring up the real issues. In Gemini she asks a lot of questions. Venus is coming closer and closer to the Sun. On June 3 she reaches the special moment in her cycle when she comes closest to the Earth, standing between us and the Sun. Imagine the Goddess haloed in the radiant golden light of the life-giving Sun. During this intimate approach to our planet, shall we let her speak to us, heart to heart.
Astronomically, this is called an 'inferior' conjunction with the Sun, when she is closest to Earth. She also makes a 'superior' conjunction on the far side of the Sun, when farthest from Earth. Along with other Venus lovers, I don't like the term 'inferior' in relation to this glorious planet, preferring the new terminology in use: 'interior' and 'exterior' conjunctions. We are now coming into the interior conjunction, which we can think of as the Interior Heart. Venus calls us thither on June 3, to start a new 584-day Venus cycle. She continues to exude the essence of her loveliness through the 
June 5 Full Moon, a power point lunar eclipse.
This New Moon cycle then wanes, as we enfold its revelations and meaning into our lives. This Moon cycle completes at the next New Moon— 
a special Ring of Fire New Moon Solar Eclipse on June 21 Solstice!
Shortly after this extraordinary gateway experience, as if she were waiting for this special moment, Venus turns forward on June 25. By then, with so much Gemini energy buzzing around for this next month, we cannot help but be out and about in our communities, buzzing like a productive bee hive making sweeter-than-ever honey in our lives.
It might be a little too sweet, with the strong Neptune influence on this May 22 New Moon. The powerful conjunction of Mercury @20 Gemini and Venus @20 Gemini, a reminder of our 20/20 New Year, is in a close square dynamic with Neptune @20 Pisces. The challenge of Venus square Neptune can be romantic illusion and idealistic projections that are sticky sweet like cotton candy. They don't hold steady and firm. Illusions abound. We walk around in a cloud or some sort of false reality. The other option is spiritual attunement with the highest frequency of love we can reach.
This double squares between Gemini/ Pisces are a kind of double-your-trouble/ double-your-fun dynamic can stretch the elastic bubble gum between crystal clarity and quicksand confusion. Have you had the experience when talking to someone, that you end up at loss for words, wondering what world they are living in? Do you sometimes find yourself coming out of a mental or emotional cloud, wondering where you have been for the last number of minutes? Our own illusions and delusions can be quite disconcerting when we see through them in a sudden revelation of clear-mindedness. We might have various such "Where was I?" or "What was I thinking?" moments. The Schumann Resonance, Earth's heartbeat, has been charging up lately, on the increase. I wonder how the close approach to Earth by Venus will affect this? or was it the two close asteroid fly-bys lately? or a sweep of galactic plasma waves through our solar system?
Amidst this potential confusion or loosening of the previously tight weaving of our reality, we can take this opening moment to "uplift the vibe," synch in with the higher light vibrations coming in to our world. A lot of stuff is getting stirred up, for sure, which heightens the necessity to stay centered in our hearts, deepening our emotional intelligence to meet this moment with appreciation and gratitude for the amazement of these times. Though harsh, dark and challenging, there are rainbows, angelic music, spiritual grace and light at the end of the tunnel. Keep your eyes and heart on the best outcome, the most lovely vision you can imagine. Give it your best and head in that direction. Let's all give it a try and who knows 'what dreams may come.'
Sun/ Moon square Mars in Pisces. This New Moon calls for Action, without hair-trigger reaction. The Gemini/ Pisces interaction is the defining dynamic of this Moon cycle. Do you have planets in Gemini? in Pisces? How do you experience these two signs, the Twins and the Fishes? We need to beware of getting distracted and off-track, while still being open to smell the roses and entertain new ideas and experiences along the way. What best serves the moment? What gives the most joy? are good questions to keep in your mental pocket. Rest as needed, as we need to give time to allow the best of our higher minds take over, entrained with the rhythm of our hearts.
As we appreciate the beauty of Nature, whatever season, wherever we are, let's rejoice with the vibrant life force that inspires us. Let that creative power lead the way with joy and confidence as we move forward into this Moon cycle, exploring the multiple strands of Gemini with the curiosity and open-mindedness called for in these unprecedented times. These times are certainly getting "curiouser and curiouser," as Alice in Wonderland commented.
* * * * * * * * *