New Moon @4 Pisces 29
February 23, 2020, 10:32am EST, 7:32am PST, 3:32pm GMT,
February 24, 7:32am AEDT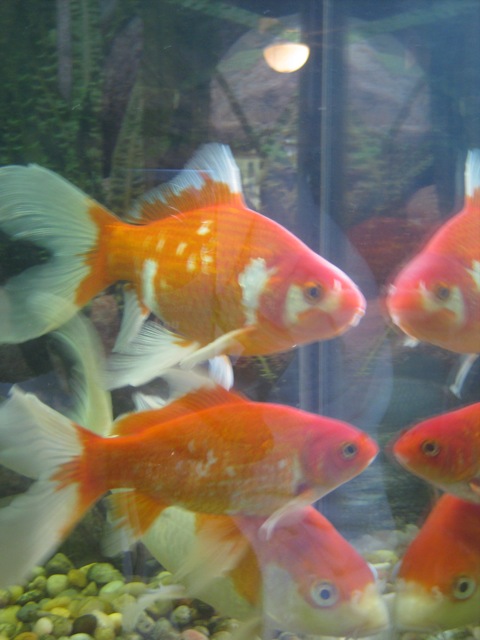 This New Moon in Pisces is all about the Mercury retrograde and its extended visit in this sign, pulling us below the surface into the dream story of our lives, the life less attended to. Let's be grateful for this time to reorient our attention so we can move forward with more confidence and direction.
We need these three weeks of Mercury retrograde, February 16-March 9, for extra time to rest and attend to our inner experience and the true meaning of our lives— to calm down, sort through and wash away myriads of impressions that have already bombarded us in this new year. As we take a firmer hold on our spiritual anchor, we will better be able to navigate through these choppy waters of major transformation.
Rare intense waves of energy are flowing like tidal waves through our solar system, awakening energies and perceptions that are so new to us that we can hardly believe how life is now unfolding. Some experiences are shocking; some are amazing, seemingly magical, revealing the intimate presence of something greater than our small selves moving in our lives. However it needs to happen for each of us, it is evermore evident that "life" is not working like it used to. Old ways of doing things don't work. There is a new plan afoot, and we need to get a foot in that door. Pisces rules the feet. Watch your step, especially while Mercury is retrograde, so you don't trip yourself up, or fall into a muddy puddle. It could take a bit to pull yourself out, then dry out and clean up. It's worth the effort, so don't wimp out.
Help and support are available via Mars in Capricorn and Uranus in Taurus, active in earth signs, both in close and excellent cooperation with this New Moon.
Mars has joined the Capricorn work team, evoking efficiency and efficacy by drawing on previous experience and know-how to meet each new moment, take each new step. As river banks direct the flow of the rapid waters surging down a mountain in the spring, Mars channels the New Moon energy into situations and circumstances for increasing clarity on what is working and what is not. A strongly fortified sea wall stands firm in the face of surging storm waves.
Uranus in Taurus reminds us in so many ways that each moment is brand new and unprecedented in our experience. We need to take our know-how and apply it in new, inventive and practical ways to deepen our long-term productivity.
Music that says more than words— just the point with Mercury retrograde in Pisces. Words are way too limited to convey the nuances of the continual guidance and intuitive knowing we are receiving from our rich inner world. Our angels and guides really want us to listen in. The year has started out at such a rapid and rigorous pace, each day requiring much attention and intention, that we may be feeling a bit exhausted. We need to pause, just what Mercury retrograde calls for.
Mercury turned backwards at 13 degrees Pisces, just as it was about to join Neptune. Subtle Neptune impressions stay with us, trailing stardust and/or niggling anxieties, tinting our days with nuance. Do you sometimes wake up in the middle of a dream and retain images and impressions that color your day? Rather like that. We are reminded that, "Life is but a dream." That simple yet true childhood song is a kind of mantra for this time— in addition to whatever other reminders stimulate your spiritual brain waves.
With Neptune in Pisces, a 14-cycle that has not happened since 1848-1861, it is all too easy to be confused and misled, if not outright deluded. If we are lost in outward influences, we hardly know what or how to think straight, as the yearning to be part of something greater overrides rationality and logic. We seek mystical at-oneness. We learn through compassion, for ourselves and others, knowing a sense that we are all in this together, that we are each a soul in the cosmic sea.
Highlighted Neptune Moments
in February
13— Mercury retrogrades very close to Neptune
23— New Moon in Pisces, ruled by Neptune
24— The Moon joins Neptune
25— Mercury moves in front of Pisces Sun, the sweet spot in any Mercury retrograde cycle when we receive info direct from our Star Being.
in March
8— Sun conjunct Neptune, the Big Dream day of the year. With Venus in Taurus conjunct Uranus that day as well, definitely mark in your calendar. Manifestations of the Dream will be evident. Ask a flower. The Moon picks up this energy and amplifies it on the 21-22, another couple of power days I will remind you of closer to time.
16— Mercury back in Pisces
in April
3— Mercury conjunct Neptune, exact at last! Allow inspiration to come from any (unexpected?) source.
Mercury retrogrades back into Aquarius March 4-16, for a refreshing breath of air and higher mind perspectives, which we'll need like a surfacing dolphin, whale or sea turtle, before submersing again in Piscean waters. We get a clearer picture of where we are, becoming aware of distortions or disinformation that may still cloud our view.
Under Mercury retrograde, we get to reconnect wires in our brains. With the information overload that we are bombarded with lately, it's time to step back and inward, recalibrate and eliminate obvious and subliminal mental static as best we can.
"At every step we need courage…It's not so easy to fight the mind. Our enemy is within all of us. Our enemy is not anywhere outside. He is right within us. And we never know when he may deceive, when he may betray us, when he may put us off the path. So we always have to be conscious of our own enemy. Sometimes it plays the role of a friend. Sometimes it plays the role of an enemy and frightens us, makes us nervous, shakes us from the path, from our faith. So we have a constant struggle with the mind. We have to be watchful." —Maharaj Charan Singh, Spiritual Perspectives.
Let's take advantage of this Mercury retrograde cycle to follow this advice to be watchful, weeding out nagging thought streams that are not useful, that induce downward spirals that hold us back. We need positive input to replace erased mental tracks. What thoughts resonate with uplifting joy for you?

An inspiring perspective on this New Moon at 5 Pisces is given here in the Chandra Symbols, a decades-long development of the Sabian Symbols from astrologer Ellias Lonsdale, who offers a new depth to degree analysis. It feels true to what we have been discussing in relation to this particular New Moon cycle. His book, Inside Degrees: Developing Your Soul Biography Using the Chandra Symbols, offers profound revelations in your own chart.
"Thousands of gold nuggets glistening at the bottom of a clear stream.
Subtle senses. You sense the subtle depths of experience and find therein glory, majesty, and divine power. Your eyes inside are open in places others are blind. You are shown the wonders of the deep, yet an immense destiny challenges. For this is a selfless realm, utterly selfless. Can you uphold the inner light in its own pure radiance? It takes great courage, for you will be flooded by collective contents and asked to serve totally. Can you rise to this? Or will special colorings shadow this realm? Only true inspiration can show the way. And if there comes instead the idea of it, the received image, the secondary version, all will be illusory and like fools gold, of a shallow consistency, losing all savor."
Here is how Mercury in Pisces recently communicated to me.
I kept hearing that top hit song by Barry Manilow, on the radio twice in three days. You know the one: "I Write the Songs"?
"I've been alive forever,
And I wrote the very first song.
I put the words and the melodies together,
I am music,
And I write the songs…..
My home lies deep within you,
And I've got my own place in your soul.
Now, when I look out through your eyes,
I'm young again, even through I'm very old.."
The very evening Mercury went retrograde, I happened to listen to a short interview with the two currently touring Beach Boys, Mike Love and Bruce Johnston. It was a treat to see these fun geezer dudes still enjoying music and sharing their ground-breaking classics. "Good, good, good, good vibrations" is very Neptunian, by the way. "I don't know where, but she sends me there….Gotta keep those lovin-good vibrations happening…"
Here is the Live Aid 1985 version.
Mike shared that Bruce had written that 1976 Grammy Award winning song performed by Barry Manilow. Then Bruce told the story of how the song came to him: it was as it he was having a conversation with God and God was telling him who He was.
And here we are, each of us one of "the songs that make the whole world sing…"