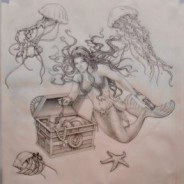 NEW WEBINAR!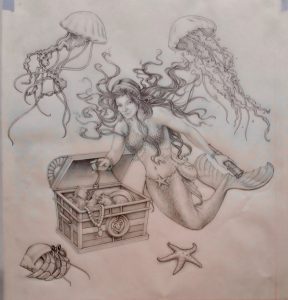 More on this juicy rich retrograde cycle!
Saturday, October 27, 12pm EDT,
90 minutes, $25
Recording available soon thereafter.
Register here.
Venus is taking us on a deep dive below the surface of our lives, retrograde in Scorpio. Venus realigns with the Sun on October 26th, half-way through its retrograde period. Most of us are familiar with Mercury retrograde. What is the invitation from Venus?
Every eight years we experience this particular Venus retrograde. The essential theme is the same each time, but the storyline changes. We will track this particular storyline that is unfolding through mid-December, involving earth-shaking Uranus in Taurus and the Nodes of the Moon, as well as certain powerful stars and planets: Sedna, Spica, Algol, Black Moon Lilith.
Be inspired by transformative goddess archetypes and themes resonant with the Scorpio flavor, especially Eros. Our deepest desires are stirred.
We'll look back on what we have experienced so far and ahead to the significant shift of tone in November, when Venus returns to her own sign, Libra, and turns forward, accompanied by significant planet sign changes, as we head toward the Solstice and New Year.
Take note: This retrograde cycle affects specific groups of people born at Scorpio-rich moments— with Uranus, Neptune, Pluto & Chiron in Scorpio— great fodder for further discussion, as many of you have one of these positions.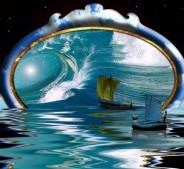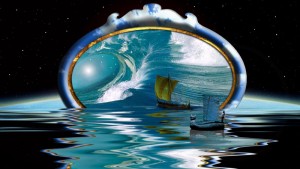 If you are born in 1968-69, you are having your 50-year Chiron return this year into 2019. This heads-up will help you get clarity on what a Chiron return involves, even as you have your unique experience of this quantum shift in your soul's journey. You KNOW you are an angel in a human body, don't you? $125/hour through 2018. Use your Aries. Go for it now! Email me.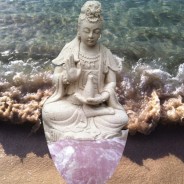 Are you one of the extraordinary golden children born between 1988-1994? Most of you have a rare stellium (gathering) of planets in earth sign Capricorn and laser-eyed Pluto in Scorpio, making you part of a specialty sub-set of The Millennials, feeling a heavy burden of responsibility.
With a penetrating awareness you have grown up under mostly dysfunctional societal systems to learn what doesn't work before proceeding to craft your life around what does work. You live like sculptors, chipping away the extraneous stone that hides the true form and sacred geometries of life on Earth. It's a hard road in this decade for many of you highly intelligent diamond souls, with transformational Pluto passing across so many of your planets.
It's a good thing you were born in the Harry Potter era and could at least read about Hogwarts, if not attend personally. Since 2008, transformational Pluto has been stripping your special generation down to some basics about your life and living on Earth. Since 2011, the stakes were raised by Uranus, the Awakener, the Revolutionary. This double dose of outer planet, higher consciousness infusion has taken a great deal of resilience and practical magic to carve your way forward.
Now Saturn has moved into Capricorn, its own sign, for the next 2 1/2 years, 2018 into 2020. IT'S YOUR TIME TO CARVE YOUR NICHE.
Do you need a cosmic consult to get a fix on what's going on and how to proceed? I am offering a special for you brave, creative, capable folks. Half hour/$65; One hour/$120.
"The clearest way into the Universe is through a forest wilderness."    —John Muir, founder of the Sierra Club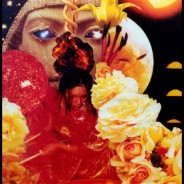 SUN SIGN SPECIAL  for birthday people. If this is YOUR month, this is your Sun sign time to enjoy -20% on an hour consultation. Let's take the cosmic temperature of your upcoming year, looking at your birth chart and your birthday chart (solar return). $120.
You can also offer this as a GIFT to someone who is having a birthday, always a good time for Astrology.