New Moon @23 Libra 53
October 16, 2020, 3:30pm EDT, 12:30pm PDT, 8:30pm BST,
October 17, 5:30am AEST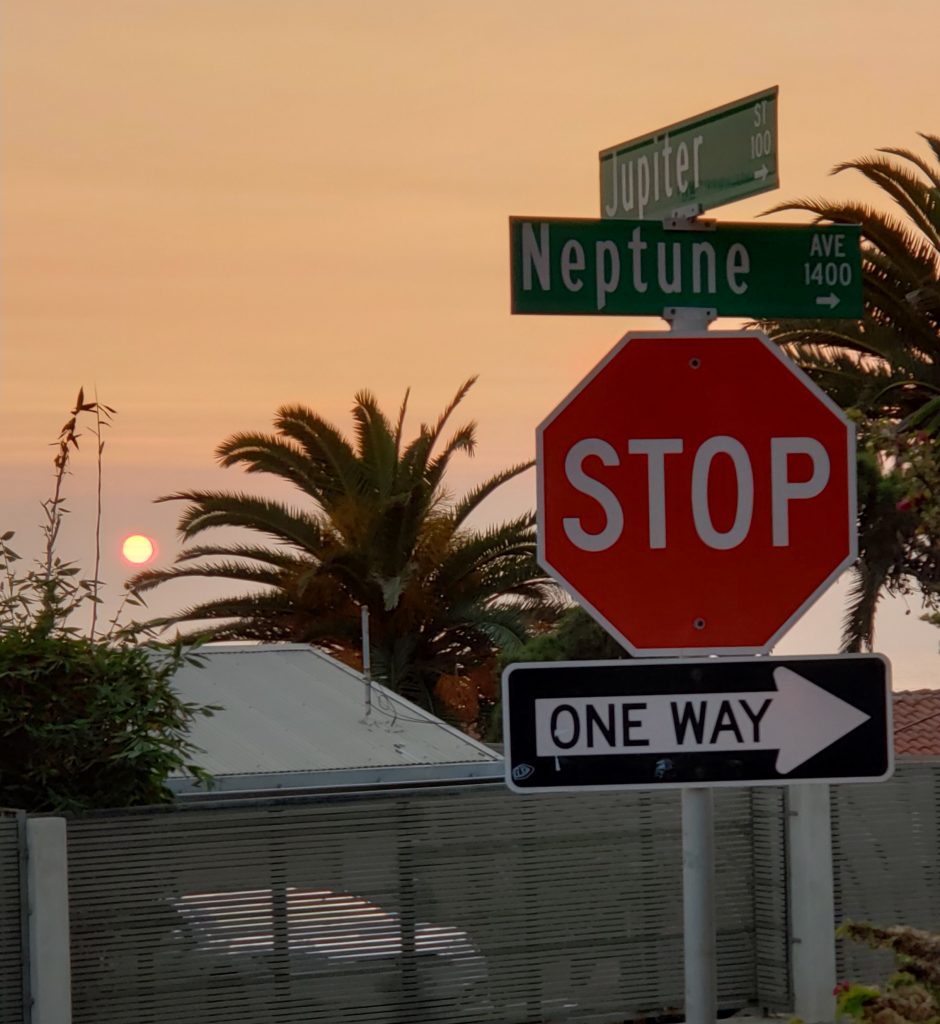 This New Moon in Libra clicks in a new cycle amidst a flurry of significant planetary interactions. October continues to look and act like the most rigorous month of the year. A key is to engage the creative potentialities available in our increasingly quantum world.
Haumea's New Moon Cycle
The Sun/Moon at 23-24 Libra conjunct far out planetoid Haumea, goddess of birthing, at 27+ Libra. Through collaboration we will find ideas that harmonize and spark the creative process into manifestation.
The Sabian Symbol for the New Moon imagines such new possibilities:
"A Third Wing on the Left Side of a Butterfly."
There is a delicacy in this oddity of Nature. Do we need to pre-judge a new experience? In the flow of any creative process, a particular energy arises that influences the outcome. This is the physics of an interconnected universe, where that butterfly wing makes a difference to what happens in the universe. Creativity involves an inherent sense of responsibility for nurturing the seed that is growing in your body, in your holistic awareness that attends to the spiritual/ mental/emotional dimensions of any being or experience that is gestated and brought into the world. What do you do with that third wing? your third eye?
28 Libra holds the Sabian Symbol for Haumea's current position:
"A Man Alone in Deep Gloom. Unnoticed, Angels are Coming to His Aid."
This image evokes the invisible dimension of Haumea and the other quantum dimensional planetoids coming into our realm, newly discovered since the opening of this new millennium.
On October 12, the last of three sextiles of Jupiter and Neptune bring hopeful optimism for those who dare entertain and embrace such a belief. The mystical upliftment of Neptune is tangibly experienced by Jupiter grounded in earth sign Capricorn. This is a real boost to those who have been working to stay positive.
Many of us have used these last months to weed out unworn clothes from the closet and old stuff from the basement and attic. We have also been urged to clean out our inner closets, finding hidden secrets to process, opening old boxes of memories, pulling out forgotten talents. We have been surprised into sweeping away cobwebby belief systems and unrealistic expectations that have been insidiously imposed by 'authority' figures over the years.
With the power trio of Jupiter/Saturn/Pluto in Capricorn, ramped up by Uranus in Taurus, this is a practical time, focusing on utility and efficiency, basic needs and common sense. Venus now in Virgo (until October 29) fills in the third corner of the earth sign triangle. We are in a large and important time of taking responsibility, stepping up to do what we can do and learning what we need to make our lives work. This is not about the theoretical; it is about practical application and life experience. It does not take a college degree; it requires being in your body and being present. At the same time, we yearn to know that there is more to life than meets the eye. We seek our spiritual anchor to steady ourselves, find our bit of heaven on Earth, a "Grace that passes all understanding," a sense of being part of a universal field of light and love. Are you finding that in some measure that reassures you?
On October 13, Mars reached a peak moment of its retrograde in Aries, opposite the Sun and at its closest to Earth. It has just squared Pluto for the second time last weekend, at 22 Capricorn, bringing us back to the opening of 2020 with the Saturn/Pluto 'dead end' at that same degree, calling for a complete restructuring of how we live. How much has happened since then! Look back on your experience of this year. What was going on in your life when 'all this' started?
Also on October 13-14, Mercury turned retrograde at 11 Scorpio, closely opposing Uranus. All kinds of shocking news and unexpected developments continue to unveil 'hidden secrets to process,' as I mentioned above. Some of these are personal; some come out in the news cycles. Scorpio is about letting go. Discerning what to let go is a mental challenge. Can we let go of thoughts and feelings that bring us down? Negative thinking can be turned to positive outlook—if you believe that is possible. On this New Moon, Mercury is opposite Uranus, so this is more likely to happen, as a sudden awakening or in some unexpected way, for many through some shocking news. This is the second of three such oppositions as Mercury circles retrograde, with the first on October 7 and the final roundup on November 17— an interesting span of time that may change our worldview.
My esteemed, Boston-based colleague Dorothy Oja writes:
"Mercury requires deep reflection of the source of the strong and perhaps emotional opinions we hold and those that we see reflected in our society and culture. What were the powerful events that prompted us to align ourselves with one idea or another? Uranus means to shatter our misconceptions and the ideas that we've used to run our own lives. We need to refresh everything on a regular basis, even those emotional underpinnings we thought were solid."
[Find Dorothy's insightful daily astrology blog on FB @ http://www.facebookcom/PlanetWeatherNews]
Mercury retrogrades back into Libra on October 27, to rebalance those Scales of Justice. Mercury also revisits Haumea in Libra, suggesting some awesome unprecedented outcome from this wildly creative goddess of childbirth as she stirs the waters of life to bring forth what nurtures us. How will this dynamic again tip the Scales as Mercury turns forward on November 3?
On October 19, we have an important activation between Mars, retrograde in Aries, and Jupiter in Capricorn, an opportunity to act on some promising potential. There was a previous such square on August 4 when Mars was moving forward. When Mars turns forward on November 14, it can't catch up to Big Jupiter before that biggest of planets moves into Aquarius.
As we start to peek into the New Year, we see the next Mars/ Jupiter square— on January 22, 2021 at 7-8 degrees Taurus/ Aquarius. The potential of this combination is complexified (do you like that word?) with the added impact of Uranus and Saturn. The New Year immediately gets into high gear, a vastly different year than 2020. The new Jupiter/ Saturn Aquarian cycle, which begins on December Solstice 2020, opend the door into their new 20-year cycle in Aquarius. Mars is in highly charged conjunction and activation with Uranus, the Awakener and Cosmic Change Agent.
Venus/ Neptune interplay
The sweetest planetary interaction coloring this whole Moon cycle, is Venus in sensual earth sign Virgo opposite mystical, vibrational Neptune in Pisces. This becomes a more important dynamic as it squares the Nodes of the Moons, the collective destiny line. One can choose to stay on the lower potential of these times, which is to remain in the emotional confusion of delusions and illusions. The higher response is to keep a strong moral compass to guide your way forward with an open-mindedness that allows for a variety of possibilities and potentialities.
Venus in Virgo is highly sensual, feeling our physical resonance with Nature and Earth rhythms. With high frequency plasma waves washing through our solar system, our bodies are responding and need special attention. Do you attend to your physical vehicle as your temple of the divine? The opposition with Neptune highlights the quality of refinement, amplified sensitivity and uplift that is coming in on these waves. Feed your body with high quality foods; observe health practices that support your wellbeing; immerse yourself in Nature, wherever you live. Also nurture your emotional field with positive, high quality "vibes," such as joy, appreciation of the small things in life, and more than a bit of beauty. With Virgo small things go a long way. What do you want to see around you every day? I have a painted clay pitcher from Portugal that holds water on my bed table. I eat and drink from clay cups and bowls made by dear people I know from living in the Virgin Islands. Daily flow is enhanced by such mundane pleasures. Let's pay attention to these things, the simple things that make life worth living.
You are You.
No one else is living your Life for you.
Live it up! Light up your life and radiate,
like a lighthouse on a dark night,
like the Star that you are.
* * * * * * * * * * * *
Note: I had hoped to upload an audio interpretation of this New Moon from Cosmic Inspiration Radio on wgdr.org. Unfortunately it was too long. You can hear it for 2 weeks here. Use the search button to find Cosmic Inspiration Radio.