AWAKENING THE GODDESS:
                           A SPRING RETREAT FOR WOMEN
April 24-26, Halifax, Vermont
Join Mythic Astrologer KELLEY HUNTER & Shaman JANET STRAIGHTARROW on a magical mystical retreat for women, as we honor and deepen our sacred feminine to more fully embody our true selves and fulfill our life purpose.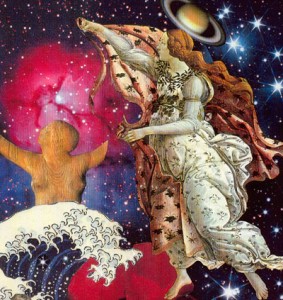 We share dreams and visions, Goddess stories, planetary perspectives and good food. We journey to our medicine wheel, soul-centered DNA blueprint and create mandala art with sacred geometry. We commune with the wisdom of the trees and we find the goddess Lilith in our Astrology charts, divining a profound facet of our essential female spirituality.
With Sun in Taurus and Moon moving from reflective Cancer to fiery Leo, the cosmic energy of this weekend is grounding, playful, reality-shifting, transformative, lots of fun and deeply interesting. Come awaken your goddess and play. Be refreshed and renewed.
Janet and Kelley have taught together for over 15 years offering the best of their unique gifts and perspectives to achieve a deep experience for all in a fun sacred way.
$275 prepaid by 4/14, $325 after. Includes lodging. Each person brings food to share. We will arrange to meet everyone's nutritional needs.
Contact Kelley for more info: kellhunter@earthlink.net or 802-456-1078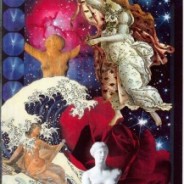 AT THE GATEWAY OF THE SPHINX I INVITE YOU to join a small circle of 6-9 persons to explore three essential aspects of feminine consciousness and experience. : MOON, VENUS and LILITH. In this series, we will be focusing on the psycho-spiritual meaning and development of three feminine facets of our experience that impact self-fulfillment and quality of relationships. This material developed out of my background in astrology and myth, infused with various perspectives from depth and archetypal psychology, spirituality, and consciousness studies....
read more
AUGUST in VERMONT Available for consultations as usual. Wednesday, August 14, 7pm, Marshfield, VT Jaquith Public Library THE NEW SOLAR SYSTEM The solar system is our cosmic neighborhood. With today's technology, planets are being discovered, promoted and demoted. Dozens of new moons have been seen around our neighboring planets. The expanding universe is getting close to home, reflecting a change in our collective consciousness. This is your update, with help from NASA photos and mythology. Weather permitting we will do a little star...
read more
2012 has been an extraordinary travel year thus far—the Balkan Astrology Conference in Belgrade, Serbia, a retreat in India, two aesthetic weeks in Paris, the international United Astrology Congress in New Orleans, a week in Dallas and three months in Vermont, my longtime other home. In November I return home to St. John, Virgin Islands for the winter season, looking forward to lots of star gazing and creative projects. Invitations always welcome, especially for the summer-fall seasons.
read more