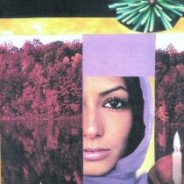 Saturday, January 12 @ 10am-4:30pm at 32 High Grove Court, Burlington, $95 Our day begins with an astrological overview of New Year 2019 with astrologer Kelley Hunter. What energies are present as we transition from a wild 2018 into the unknown territory of 2019? What does this mean to you? Using pre-cast birth charts, Kelley will spend time considering the individual impact of the year's major transitional themes for each participant. After a lunch break, Joan Palmer leads an afternoon of inspired creativity using SoulCollage art....
read more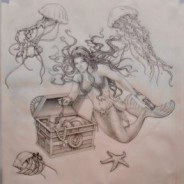 NEW WEBINAR! More on this juicy rich retrograde cycle! Saturday, October 27, 12pm EDT, 90 minutes, $25 Recording available soon thereafter. Register here. Venus is taking us on a deep dive below the surface of our lives, retrograde in Scorpio. Venus realigns with the Sun on October 26th, half-way through its retrograde period. Most of us are familiar with Mercury retrograde. What is the invitation from Venus? Every eight years we experience this particular Venus retrograde. The essential theme is the same each time, but the storyline changes....
read more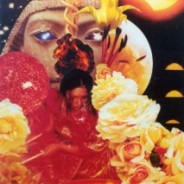 Sunday, August 6, 4-5:30pm EDT, $20 On the eve of a Full Moon eclipse, we consider the wonder of these celestial events, the flick of the celestial light switch. We look ahead to the dramatic total solar eclipse on August 21. Visible only across the USA, this rare moment is being called The Great American Eclipse, though its effect reverberates through the whole planet. In addition, the impact of the eclipse is quite profound in the birth chart of the U.S. President. How important is this eclipse to you? Clearly, if you a Leo or Aquarius....
read more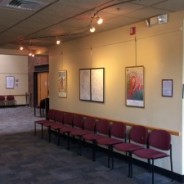 At the historic Barre Opera House, 6 No. Main St., Barre, Vermont July 8- August, 2017 featuring poster-size illustrations from the Planetary Gods & Goddesses Coloring Book, both b&w and colored by participants in various workshops.
read more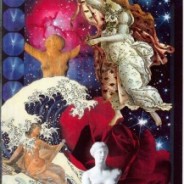 AT THE GATEWAY OF THE SPHINX I INVITE YOU to join a small circle of 6-9 persons to explore three essential aspects of feminine consciousness and experience. : MOON, VENUS and LILITH. In this series, we will be focusing on the psycho-spiritual meaning and development of three feminine facets of our experience that impact self-fulfillment and quality of relationships. This material developed out of my background in astrology and myth, infused with various perspectives from depth and archetypal psychology, spirituality, and consciousness studies....
read more
AUGUST in VERMONT Available for consultations as usual. Wednesday, August 14, 7pm, Marshfield, VT Jaquith Public Library THE NEW SOLAR SYSTEM The solar system is our cosmic neighborhood. With today's technology, planets are being discovered, promoted and demoted. Dozens of new moons have been seen around our neighboring planets. The expanding universe is getting close to home, reflecting a change in our collective consciousness. This is your update, with help from NASA photos and mythology. Weather permitting we will do a little star...
read more
2012 has been an extraordinary travel year thus far—the Balkan Astrology Conference in Belgrade, Serbia, a retreat in India, two aesthetic weeks in Paris, the international United Astrology Congress in New Orleans, a week in Dallas and three months in Vermont, my longtime other home. In November I return home to St. John, Virgin Islands for the winter season, looking forward to lots of star gazing and creative projects. Invitations always welcome, especially for the summer-fall seasons.
read more