Full Moon in 20 Aries- Libra 14
October 13 @ 5:09pm EDT, 2:09pm PDT, 9:09pm GMT,
October 14 @ 8:09 am AEDT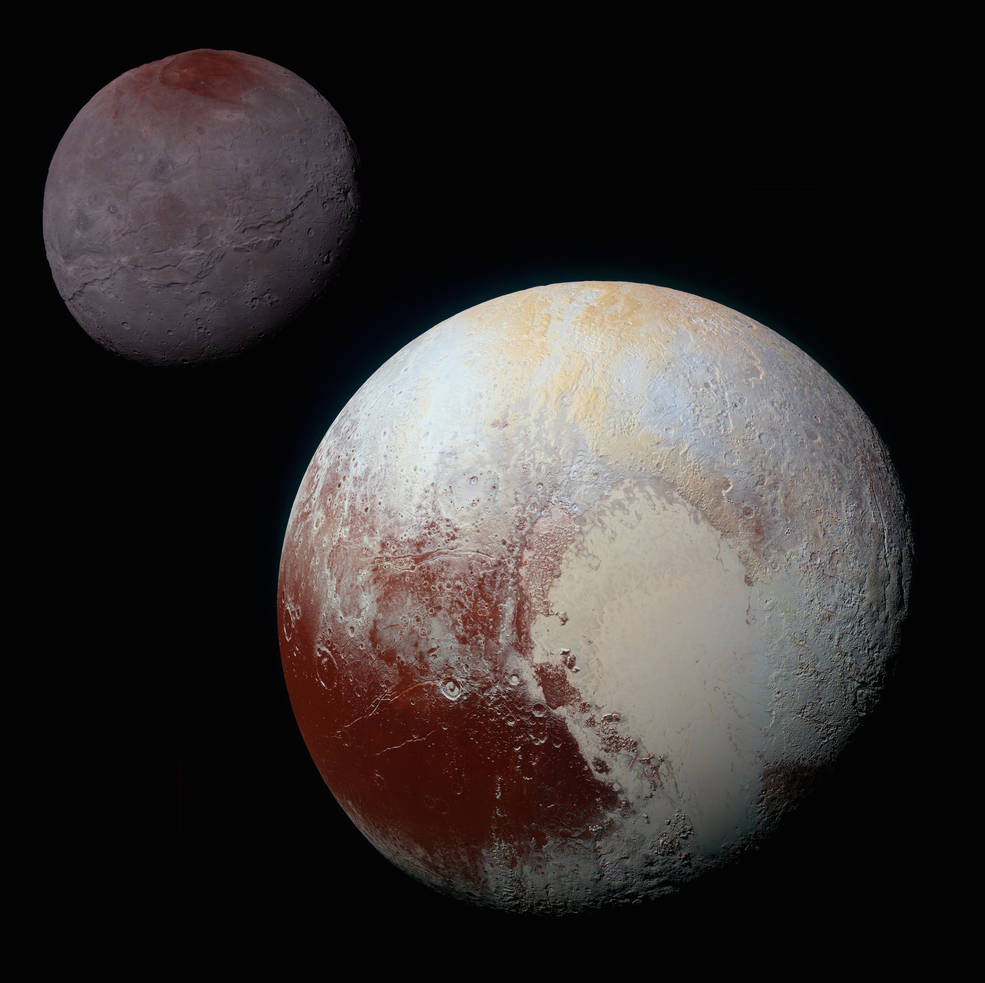 'What's so amazing that keeps us stargazing
and what do we think we might see?'
—"The Rainbow Connection" by The Carpenters
The light of the Full Moon on the 13-14th reveals secrets and hidden dynamics. This is a powerful tipping of the cosmic Scales in ways that change the collective dialogue. Any unfair compromise is cannot be sustained. A new plan can be negotiated. The New Moon on October 27 in Scorpio changes the playing field in surprising ways through November's Mercury retrograde. More subterranean activity—be it earthquakes, political or economic— rocks our boat. We'll likely need to change our strategy and be open to new developments.
This potent Full Moon in Aries opposite the Sun in Libra, squares a slow-moving Pluto with volcanic impact, as well as a still effective square with Saturn, on the Moon's Nodes of Destiny in the Making.
In my last New Moon newsletter, I spoke of this as a time of making choices, as a major turning point in our collective experience. This is a peak moment. Pluto comes down on the Libran Scales of Justice with a subterranean rumble we can feel at some level, even if below the surface. We will see more of its implications unfold in the next two weeks of the waning moon, as we move inexorably on toward the Saturn-Pluto conjunction of January 2020.
[Note: In that last article I failed to mention that the New Moon was opposite Chiron, the Teacher-Healer, in Aries. How could I forget that?! A key clue that things 'can't keep going on like this, something has got to give.' Aren't you feeling that way? This is the impulse for choices you are making, centered in your personal integrity, toward healing, and a sense of a 'fresh start'. Many factors of this Full Moon carry on Chiron's theme for being in alignment within ourselves on all levels before we make decisions and take action.]
Venus moved into Scorpio on October 8, supporting Pluto, right as Mercury, already in Scorpio, opposed Uranus. What happened for you that day? Venus adds her special level of emotional subsurface intensity and radical transformation. Something in us seeks to be deeply satisfied. This Venus placement can be a bit hard to handle, so be good to yourself and trust your heart intelligence and the power of love.
[Musical interlude: Jennifer Rush's song, 'The Power of Love'. Note: Born September 28, 1960, she has just turned 59 and is having her second Saturn return. The video has a mysterious spy story behind it, very Scorpio.) And for a smoother, gentle, mystical tone: Listen to Van Morrison's secret song to God, 'Have I Told You Lately?' ]
A couple of weeks ago in her October 1 email update, astrologer Jenni Stone wrote the following about Venus squaring Pluto, still relevant with Venus in Pluto's favorite sign, Scorpio. Sign up for Jenni's pithy, tuned in cosmic updates here. (Watch for her book coming out in November, further discussing these astrological energies.)
"Look for secrets, motives, and what's hidden… Venus-Pluto continues to cast a shadow – and this adds to the cosmic force of Pluto standing still and about to go forwards. That's demanding change… not just quietly moving in a different direction… but an evolution of humans to a higher and more ethical way of being.
Transform, let go, tear down and renovate."
The Sabian Symbol for Venus at 7 degrees Scorpioon this Full Moon gives us "Deep-Sea Divers with Special Machinery."It's going to take some kind of special ops deep dive to find what we are seeking. What is down there on the sea floor, waiting for us to find it? Here is some commentary from Sabian Symbol High Priestess Lynda Hill:
"In the situation facing you, you may find a need to get deep below the surface to find out what's really going on. It is down within the unconscious and the intuitive wisdom that must search for solutions…You may feel a huge pressure from the world you have dived into…You know that you can handle the pressure by not pushing against it or by changing your perceptions of that pressure. A feeling of awe and wonder can sweep over you as your realize that you're in new territory, with a new awareness and so much promise. Remember that you have 'Special Machinery' which can help you…."
To investigate potentials of this Full Moon, let's tap further into Lynda Hill's enriching commentary in her book, The Sabian Symbols as an Oracle, for her keen insights on the imagery. You can 'Ask the Oracle' for you own personal message on her website. Thank you, Lynda, for your dedication to making these symbols more available and useful.
Let's look at the three Sabian Symbols for Sun in Libra, Moon in Aries and Pluto in Capricorn, all at 21 degrees of their signs.
Sun at 21 Libra— A Crowd Upon a Beach
Sounds like a break from the intensity might be a good choice when needed. "You may feel a need to get back in touch with your emotions by relaxing and taking things easy…in a natural setting and feeling the release that can come from reminding yourself of the joys and wonders of nature can be like taking a holiday," according to Lynda Hill. Share and enjoy the day with others who are doing the same. Remember what I wrote last time: "some sandcastles are still being washed out in the receding tide." Let them go.
While at your 'beach', keep an eye out for Salacia, Queen of the Mermaids and Neptune's wife. She is there in the sparkle of the sunlight on the water, her particular gift. She smiles and glitters with love and light. The Kuiper Belt planetoid named Salacia is at 3-4 degrees Aries, supporting and shining out CHiron's healing energy.
Full Moon at 21 Aries— A Boxer is Entering the Ring
Call upon your strength and willingness to stand up to someone or something, perhaps some issue or truth that you care about and are willing to defend. "One can throw punches on every level of consciousness: physically, spiritually, mentally and emotionally," Lynda Hill reminds. This image works will with the Pluto theme of empowerment. There is some Libran contention here, and the potential for some to be pugnacious, so ready to throw punches. Center in the Aries theme of integrity, centered in your higher Self.
This Full Moon is being well-supported by Jupiter in Sagittarius, getting ready to finish its year in its favorite sign. Truth will out.
The 'boxer' image conveys a meaning of the current transit of Mars in Libra, which started October 4. This position can be competitive and it can be argumentative. Hold back your impatience. Listen, really listen, to what another person is saying before you insert your opinion. Courtesy, especially amidst these contentious times, calls for that kind of attention. Discern their motivations, and yours. Harness that energy channel in positive directions where it is best used and brings forth a positive force.
Read again my mention of Chiron above, as Mars has been opposing shamanic Chiron (and mermaid Salacia) since it entered Libra, right up to this Full Moon. This heightens our experience in relationship to a level of being in proper relationship to all of life.
Mars will shortly move into activation dynamics with the Nodes of the Moon (on October 21), Saturn (on October 27th—New Moon!) and Pluto (on November 5). Big stuff happening! We'll be glad for Mercury to turn retrograde (in deep-diving Scorpio!) on October 31 (Halloween!), for some time to sort through it all.

Pluto at 21 Capricorn— A Relay Race"
An image of people working together in a team…endeavoring to finish a 'Race' and to win a victory, often for some higher cause such as their ideals, school, or nation. As this is a 'Relay Race', they take their turn running and pass the baton to another when the moment is right….It is vital that everyone gives their best and doesn't hold back….For the best results, people should work together in this situation, each taking their turn and their due rewards…You may not be the one who actually crosses the finish line, but you will, eventually, share in the glory of the group effort. Just be watchful for when you should both take and pass the baton."

This continues the storyline from the September 27 New Moon @ 6 degrees Libra: "A Man Watches His Ideals Taking a Concrete Form Before His Inner Vision."
It takes us all to make that happen, to manifest our high ideals and vision in outer form. It may take some sacrifice— Neptune is in Pisces, after all— but we can get there if we run the relay race together. Perhaps the mermaids will swim with us, igniting the glittering path to fulfillment.
* * * * * * * * * * *
Astro-Specials
Schedule via email to kelley@heliastar.com.
Birthday Sun Sign reading— Celebrate yourselfwith this useful celestial gift for an overview of your personal year that is all about you. Gracious Libras, you are invited now, as Venus and Mercury move into your sign before the Sun. Sultry Scorpio, your turn starting October 23, with Mercury soon turning retrograde in your sign. We use the window of your birthday chart along with current planetary cycles to look into timing, themes and guidance for your personal new year. One hour, $125.

Give a Gift of the Stars!This special fee also applies to a birthday gift for someone special in your life. I have special e-cards you can use.
Cosmic TuneUp Special—A half-hour for some astrological insights to help you work with various kinks and tangles in your circumstances. $65.