Full Moon @ 10 Pisces/Virgo12
September 1, 2020 10:22pm PDT,
September 2 @ 1:22am EDT, 6:22am BST, 5:22pm AEST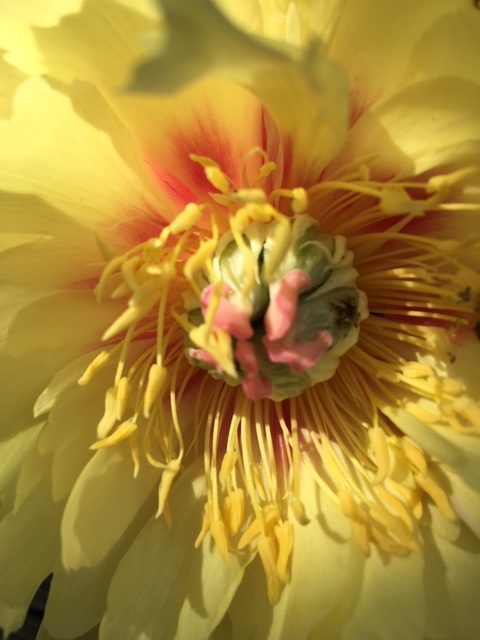 Earth Energy rises in a grand trine in earth signs, a key feature of this Full Moon. With Uranus in Taurus and Pluto in Capricorn for a few years to come, it only takes some astrological factor to enter Virgo to complete the full trio of earth signs. 'Tis the season of Sun sign Virgo, with the excellent presence of Mercury for another few days.
Some years ago, I realized that the Pisces Full Moon in the month of Virgo is one of my favorites of the year. I can't tell you why; it just feels special, like a hand strumming across a harp in a woodland Faerie circle. Virgo can be an exquisite sign of detailed extraordinariness; Pisces feels like the sea under rippling Full Moon light, hearing the hush of lacy water wash in like a song, poetic as Nature can be.
This Full Moon is in very close sextile with Uranus in Taurus, as the Sun trines it— 10+ degrees all around. Earth magic abounds. Jupiter in Capricorn completes a grounded earthy grand trine (with Pluto and Saturn standing by). This is quite a contrast to the fire triangle of the last New Moon. Fire vision comes into form, but not in any typical way. Uranus produces unexpected new content, surprising manifestations, even brand new species! Jupiter inaugurates a promising plan. Virgo adds a double dose of common sense and organic simplicity, as the precision of the Sun in Virgo is enhanced by the fine perception and skilled touch and of Virgo's ruler, Mercury.
The Full Moon radiates in Neptune DreamSpace. Mercury receives inspiration, in a dreamy, mystical opposition with Neptune, a finely-tuned frequency, informing Jupiter/ Pluto/ and Saturn in Capricorn.
Don't drift off! Take advantage of this Full Moon. Much can be accomplished in the last two weeks of this moon cycle and through the next, starting September 17. The "I" gets dotted and the "T" gets crossed multiple times, in a harvest of information that promotes change and clarifies ongoing developments that mark the road forward. Whether we like it or not, whether we feel ready or not, the train is coming and it's time to step aboard. Take responsibility for tending to your situation in the best way possible, with a prayer in your heart for the highest good for all.
Meanwhile an interestingly complex grand cross is brewing in cardinal signs, calling for initiative that satisfies all of the elements—including aether, the 5th element.
In fire sign Aries, Mars conjuncts Black Moon Lilith and Eris.
In its own sign, Mars calls us to take direct action to make our lives better. Each of us must determine how to do so, what is right for us. Mars puts on its brakes, coming to a screeching halt to turn retrograde on September 9. In its 2-month retrograde, it can be frustrating and trigger reactions unless we rise to the challenge of heroic integrity, courageously trailblazing new paths that lead us toward fresh improvements. The retrograde can indicate indirect action.
Retrograde planets work internally, even Mars, evoking the best of our personal strength and energy with which to meet the circumstances we face in our lives. It is heroic to take a stand. Fears and doubts can stifle action. How do we confront such feelings? Mars in company with Eris and Black Moon Lilith necessitate response. Find ways to use, channel, physically express your energy so there are no unwanted eruptions!
Black Moon Lilith is measured in two main ways: its mean, average motion and its true motion, taking in to account frequent, undulating retrogradations. These two positions can be more than 30 degrees apart! It is not uncommon to have the two positions of the Black Moon in different signs or houses. More unusual is to see the true and mean measurements very closely conjunct, as on this Full Moon.
Mean and True Black Moon are 7 minutes apart in 24+ Aries, very close to Mars at 27+, and in the same degree as Eriswith the mean Black Moon conjunct Eris to the minute (24Aries24). Goodness, Goddess! Jeepers, creepers, where'd you get those peepers! Black Moon Lilith confronts us with shadow energy in subtle ways that we may not even notice. She brings this to our attention as problems ensue, when we project out a level of negativity in reaction to some situation or person. Have you noticed yourself or others doing that? Maybe or maybe not, depending on what you are taking for granted without looking beneath the Plutonian surface appearance. This intense dynamic delivers quite a potent beam of directed fire to the power trio of Jupiter/ Pluto/ Saturn in earth sign Capricorn. The old systems are coming down, as unforeseen developments open new trails and startling possibilities.
Venus@ 25 of water sign Cancer is offers a softening influence, gently letting us know what feels good and what does not. Directly opposite Saturn @25 Capricorn, Venus supports Saturn's crisp and timely agendato clean up old business and get on with growth-oriented options that promise better times ahead. Pluto and Jupiter add their combined weight and influence toward appropriate outcomes. There is just no other way.
Centaur Chariklo is also @25 Capricorn, both conjunct Saturn and opposite Venus. As if from the heart center of the Capricorn conjunction, she adds her loving fluidity to aid Venus in finding her heart's desire. Chariklo uses her natural shapeshifting ability to guide Saturn's manifestational imperative toward the best solutions.
"What best serves love," is the theme of Chariklo, the lovely river mermaid who shapeshifted into a centaur to join with Chiron, the teacher/healer/shaman of the solar system. As a member of the executive Capricorn team, Chariklo offers some of the best, most seasoned advice while reminding us of priorities. Welcome the fluidity of Chariklo, as she slowly but surely ripples around or wears away stony obstacles that have blocked our way and stopped the flow. No wonder many of us are responding to the energy of Chariklo and her love story with Healer Chiron. You may want to read my story of Chariklo here, or listen to the story on this week's archived Cosmic Inspiration Radio show-see below.
To complete the creative grand square of cardinal signs in this Full Moon pattern, we find Queen asteroid Juno paired with Hawaiian Birthing Goddess Haumea in air sign Libra— Juno @24 and Haumea @26Libra. Juno, committed to partnership, seeks reciprocity in a balance giving and receiving. If a relationship is out of such balance, her commitment may be questioned. Meanwhile, from the remote, far out, aetheric realm of the Kuiper Belt, Haumea is activated, gestating the invisible and as yet unknown into birth. Venus and Chariklo advise her on what qualities and substance are needed to grow and prosper. How are you answering that question for yourself and your loved ones?
Dwarf Planet Haumea at 26 Libra works well with the heartfelt values Venus to generates brand new, original and harmonious ways and means. Haumea in Libra supports choices that birth new levels of consciousness and relationships beyond the field of argument and dissention stirred up by troublemaker Eris in Aries. As we find a refreshed balance within ourselves that allows resonance and right relationship with All Life, we bring forth in our personal lives what will best serve the well being of all.
This Full Moon in Pisces/Virgo with its dynamic pattern invites us to apply both the earthiness of the three earth signs and the watery fluidity of this Moon's revelatory fullness to do what we are called to do, from the inside out. With vigilance let us keep the energy at a high point, and be gentle with ourselves and others if and when we falter a bit. This is a call to the heroic, to the pioneer within that aspires to the high road, with an alert eye out for when and over what we trip up. When we become aware and take note, we can more easily regain our clarity and balance, back on track to a fuller and richer experience of life. This adventure calls for strength and courage, compassion and attention, curiosity and openness, keen interest and a willingness to "go boldly go where no one has gone before," as the Star Trek motto declares. We are on a fresh, exciting path of evolutionary import. Let's make these rigorous months worth it as we join in a renewed spirit of light and life and love, hopeful, optimistic and excited.
By year's end we are through a huge piece of work.
We enter a clear zone, on a new collective High Way.
Be Your Best Self!
You are a Star in a Galaxy of Stars!
* * * * * * *
Cosmic Inspiration Radio
Connect to the Wisdom of the Universe
with StarLady Kelley Hunter
Streamed Live around the world at http://www.wgdr.org/
THURSDAYS, 4-5:00pm ET
WGDR, Goddard College Community Radio
The August 27 show talks about the upcoming Full Moon and
includes a telling of Chariklo's mythic story.
Archived show available for 2 weeks on the website
Click on http://archive.wgdr.org/
search "All Shows" for Cosmic Inspiration Radio.
Make Cosmic Inspiration Radio your home
for starry music and astrology talk!
* * * * * * *