NEW MOON at 11 CAPRICORN
6:14am EST, 3:14am PST, 11:14am GMT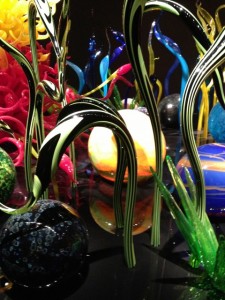 A New Moon on New Year's Eve ushers in an intensely globe-changing year. Such a rare New Year New Moon is a pretty clear indication that this is a year of new developments. We are in a major transformation, including both immense opportunity and chaos. We live in "interesting times," whether we like it or not. As current global systems show increasing dysfunction on so many levels, new scenarios are necessarily called for. We are each involved in the process of letting of what isn't working, to restructure and redesign our lives. This can be an exciting time, but also one of stress and pressure. We need to find our own way to "go with the flow," taking care of ourselves and each other along the way. Remember what they say on the airplanes: put your oxygen mask on first. Otherwise you are in no shape to be helpful. This is a year for people to gather together, creating mutually supportive communities, making big and small choices that have long-term consequences.
This inaugural New Moon of 2014 is smack-dab in the throes of the ongoing and overarching Pluto-Uranus Square, accompanying major global change-ups in economic-political systems, public awareness and consciousness shifts, along with obvious geo-cosmic activity. With the New Moon closely conjunct Pluto and Mercury, the news will be full of major, possibly shocking revelations as well as power broker negotiations behind the scenes especially during the first week of 2014. New ways of thinking and of operating on daily level, new systems and technologies are sprouting up everywhere, along with increasing exposure of the underbelly of corporate control—and its dismantling. We get right down to the serious business carried on from the last few years as the wheel of life turns a big corner. It is obvious there is no going back to any "normal." Things are clearly not working the old way.
Jupiter and now Mars add their expansive and energetic influences to this major pattern for the first half of the year, significantly raising the stakes another notch. Weigh your options and discuss them with others. A variety of viewpoints bring new insights. Differing opinions may incite arguments, yet help clarify where we stand. Finding the balance between caution, indecision and initiative may be tricky. Don't be too hasty to act, but don't hold back when you feel truly ready to move forward. There is no need for premature decisions. Decisions are not easily made, as we may not have all the information needed. Much is being decided behind closed doors in a shift of power. Various players push their agendas. Don't believe everything you hear. Follow the money. Look for the rewards. Stay tuned. See where you can offer help to others without compromising what feels right for you and what you need.
Re-evaluate and rework your life plan with sincere New Year's resolutions that you intend to follow. There's an advertisement on U.S. TV with a young boy talking about making New Year's "revolutions"? He's got it right!
Venus is retrograde all of January, the biggest planetary theme of the month. We will be constantly reevaluating plans and taking into account the continuing global economic-political restructuring. Many businesses are likely to close their doors or prepare to do so; others, tuning into the trends of the time, begin a successful run. Cooperative ventures seeking the mutual win-win are in order. In Capricorn along with Pluto, Venus seriously suggests that we conserve resources and carefully consider any necessary purchases, seeking long-term value. Watch any tendency to buy things as a reward, a habit that is not emotionally or economically rewarding. Shopaholics beware. Consumerism is clearly going out of fashion, being redefined by educated buyers who vote with their dollars for those businesses who address the global agenda rather than define success by the bottom line alone. This doesn't mean restricting your pleasure or being miserly. We want to keep the money flowing, but in a way that adds richness to our lives, not superficiality.
There is a unique and interesting aspect to the Venus retrograde cycles I want to note. Venus has a highly aesthetic cycle, with five repeating retrograde periods every eight years. The five locations of these retrogrades trace a five-pointed star, a pentagram, around the Zodiac. This means that every eight years, Venus turns retrograde in these same places in our charts, encouraging a life-long improvement in certain areas of our lives. In reference to the current retrograde, look back to December-January 2005-6, 1998-9, 2000-2001, etc. to review what these preceding cycles have meant to you. Perhaps you may perceive repeating themes.
Each of the five cycles begins on the same day as the previous time, minus two days and, therefore, minus two degrees in the Zodiac position. It takes 120 years for a particular Venus retrograde cycle to move through a sign of the Zodiac. This is the first one that has started retrograde in Capricorn for over a thousand years, I figure, giving us another highly qualitative factor to make this a NEW New Year.
When retrograde, Venus brings up the question: How can you improve your life and how you feel about it all? This period also suggests emotional withdrawal and inner questioning, as we evaluate how we are feeling about our life situations. Several extended Void of Course Moon periods add more space to this process. This is not an easy time for relationships, as we each need to take stock of what is right for us without accommodating partners in a way that compromises self integrity, self esteem, effective action and growth of both partners. This fosters emotional maturity, yet with a potential edge of depression. Don't let it get you down. The lesson is that you are responsible for your own feelings, so work with that. Don't waste emotional energy on worrying. Recalibrate into a more uplifted feeling by appreciating the good things in life. Then you're in right alignment to take care of the business at hand.
A New Moon on New Year augurs powerful new beginnings. As we reconsider the long-term potential in our situations, we see there is room for qualitative improvement in relation to the larger living Earth awakening in which we are participating. Let's be worthy of these times. Let's come together make 2014 a key year in this great Renaissance.
Let's make our New Year's revolutions full of harmony, love, beauty, quality, sacredness, holiness……You add to this list!
TO ALL COSMIC NEWS READERS:
old and new friends and clients, some I've met and some not,
cherished colleagues,
and so many I do not know
all around our world—
I warmly wish you all the very best in this New Year rebirth time.
****************