Full Moon @ 11 Aquarius/Leo 48
August 3, 2020 @ 11:59am EDT, 8:59am PDT, 4:59pm BST,
August 4, 3:59am AEST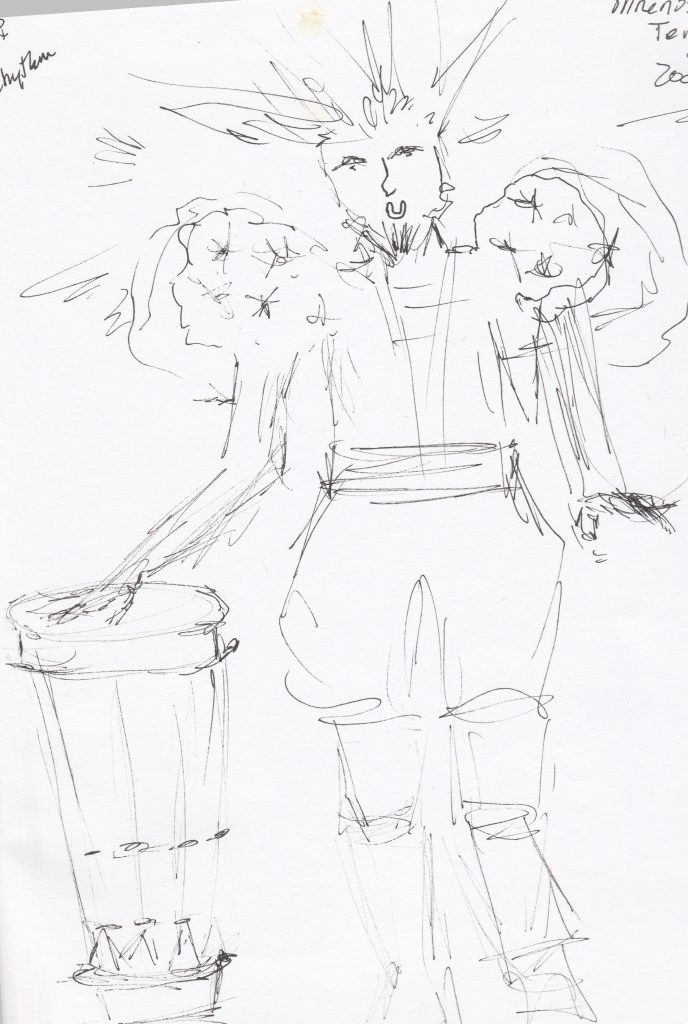 The Big News of this Aquarius/Leo Full Moon is its square to Uranus. Plan on an accelerating frequency, electric, unexpected, lightning shocks to the system. Oh yeah. Could be quite a roller coaster ride. Keep strong in body and spirit. Engage your integrity, clarity and higher mind. The Great Awakener shocks us out of any complacency, laziness, or ignore-ance that has kept us living our lives in the back seat.
Uranus is slowing to turn retrograde on the 15th, turning up the intensity; its charge is particularly strong and focused. Looking back over this extraordinary year of 2020, we see that the January 24 New Moon squared Uranus. The New Moon on April 22 was closely conjunct Uranus. Now it's the Full Moon releasing a strong charge of electromagnetic impulse throughout the 'system,' with this activating dynamic. The Full Moon on Halloween, October 31, will be exactly conjunct Uranus. Trick or treat indeed.
What do I mean by the 'system'? For one, the solar system, rocking and rolling with the incoming plasma or photon waves that streams in with more light and cosmic input, ramping up the Schumann Frequency, the pulse of planet Earth. For another, our body/mind systems, as we feel the energy coursing through our physical vehicles, affecting emotional/mental states and our nervous systems.
Also, I mean the system under which we have been living, obviously being dismantled by the unusual situation we call the 'pandemic,' and other obvious outbreaks of chaos—and by our awakening collective consciousness. The power planet trio in Capricorn has certainly signaled such a dismantling, as Saturn and Jupiter have been helping Pluto deconstruct systems and structures that are getting out of whack and no longer serve the evolutionary agenda. The redesign is getting underway in some surprising ways. How are you sketching yours? Where do you find the stimulating Aquarius/ Leo co-creative collaboration needed to make things happen?
Uranus, ruling and charging this Aquarian Full Moon with its revolutionary agenda, is obvious in its shock value with radical, unsettling stormy effects. This month is filled with lightning, visible and invisible.
Mayan Calendar New Year
We will be experiencing quite a change of mood this Full Moon week, as the two personal planets change sign after long visits and retrogrades. Before I list some notable dates for this month, I want to acknowledge the Mayan New Year that started on July 26. I am still learning about the different rhythms of this calendar, based on 13 Moons of 28 days, using 20 symbols other than zodiac signs. There are several versions of the calendar. I have been following a revisioned version based on the classical Mayan.
There are also larger cycles of 13 years each. Last July 26, 2019, we moved into a new 13-year cycle, changing from the rhythmic tides of Moon energy to the wilder, more experimental and magical energy of Wizard. We have had our feet to the electrical fires of this Wizard dynamic from then to now, as we learn how to manage ever dynamic situations and develop new skills. Now beginning our second year in the Wizard cycle, we find Cosmic Mirror reflection and a Storm wave meeting us. Take a moment to imagine these two symbols. They matches up well with the August 1-2 energy we begin at this cross-quarter Celtic turning point of the year called Lammas, the height of the season half way between June Solstice and September Equinox. Punctuated by a Full Moon, no less.
August Calendar Highlights
August 4-5—Mercury shifts from Cancer into Leo, bringing more fire and flare, self-confidence and creativity to our communication. Everybody has something to say.
August 7— Venus into Cancer.Though still conjunct the Gemini North Node on this Full Moon, inviting us to explore options beyond the usual, Venus picks up the Cancer baton from Mercury. In Gemini since April, she now softens her tone in Cancer to the more personal, cherishing her inner circle.
Mars in Aries starts its squares to the Capricorn power trio: Jupiter, Pluto, Saturn.
Mars stands between Chiron, the Shamanic Healer/ Quantum Shifter in earlier Aries and an awesome pairing of Black Moon Lilith and Warrior Eris in later Aries. Stand up straight and tall, be spaciously beyond the tug of danger, duality and distancing, and claim your integrity, authenticity and sovereignty. No matter what is energetically 'thrown' at you, keep your energetic shape clear and buffered with light and love. Don't fall into the temptation of negativity. Can we step beyond that now? Can we dream, invent, and create the new paradigm? Pallas Athena and Centauress Chariklo assist with their wisdom and care to bring forth the finest form, the most aesthetic sculptured reality.
After its retrograde turn on September 9, Mars will again square these three Capricorn planets. Then, when it turns direct on November 14, it will square only Pluto before changing sign. Saturn and Jupiter will have moved on, out of range. In early 2021 Mars shifts to Taurus, finally catching up to square Jupiter and Saturn in whatever new paradigm is emerging to help ground and stabilize it. Let's make it good! Now is the time to set things up.
Mars Square Jupiter— August 3-4/ October 19
Mars feeds the fire of this Full Moon with its first activation square to Jupiter, a green light sensation, most exact on the 3-4. Take advantage of any promising opportunity or open door that beckons you. Does the idea or project feel too big? Just start, one deliberate step at a time and see what happens. Anything we begin at this point can grow over the rest of this year. We can check progress and regroup at the second Mars square Jupiter on October 19.
On another note, belief systems are challenged as to what you believe possible or not. Keep in mind that we are in a Wizard cycle in the Mayan calendar, and take it on. Focus the abundance of available energy into beneficial channels. Some dark secrets may be unearthed that make us angry enough to push back or lash out in distress or frustration. Stay on your path. Be strong, centered and present in your integrity with the courage to stand for Truth as you know it in your heart.
Mars Square Pluto— August 13/ October 9/ December 23
The volcanic charge of this alignment causes eruptions, transforming the surrounding terrain in no uncertain terms. This is a volatile energy, to be carefully engaged or sidestepped, rather channeled into timely reconstruction, rebuilding, regenerating. Continue to contend with unexpected challenges and new awareness with fearlessness and stay clear on your own path.
Mars trine New Moon @27 Leo— August 18. If we add in the Sagittarius South Node, we have a strong grand trine in fire. Energy+++ More next time.
Mars Square Saturn— August 24/ September 29
Definite steps are taken. Be certain that you are moving in the right direction, following along your best new path, and move ahead. No need for speed; feel each step, slow and steady, keeping your balance. These are serious times and we are taking responsibility for our actions— for how and when and in what state of mind we are moving forward.
This all culminates in a December to Remember!
Total Solar Eclipse! New 20-year Jupiter-Saturn conjunction!
lead the way into the developing new paradigm of 2021.
Lion Star Gate—August 3-13
We're not there yet, but the creative fire of Leo this month and the courage of Mars to trail blaze into new territory leads us there. With freshly and more deeply aligned head and heart, we are ready.
I got out my wonderful huge volume of The Glorious Constellations: History and Mythology by Giuseppi Maria Sesti, seeking an inspirational message by opening randomly to one of its 500 richly-illustrated pages.
The Lion! yes, we're in Leo. What else?
The Lion! on another page. OK, I get it.
This is the month of the Lion Star Gate from Egypt, an energetic infusion from the star Sirius. The Kingly Golden Lion, the Mystical White Lion of spiritual leadership, the Lioness with her fierce protection. It has been said that our Sun is part of the Sirius star system only 8 light years distant. There is something celestially special about this time of year. Let's add that to the list of August highlights and tune in. It's the brightest star in the sky, pulsing with signals.
* * * * * * * * *
Astro-Specials
Schedule via email to kelley@heliastar.com.
Birthday Sun Sign reading— Celebrate yourself!with this useful celestial gift for an overview of your personal year.
Loyal Leo, it's your time in the solar rays. Soak them up and shine on! Demure, sensual Virgo, your turn starts August 22.
We use the window of your birthday chart along with current planetary cycles to look into timing, themes and guidance for your personal new year. One hour, $125.
Give a Gift of the Stars!This special fee also applies to a birthday gift for someone special in your life. I have birthday e-cards you can use.
* * * * * * * * *
New Offerings posted on Services page
Contact me if you are interested:
Cosmic Mermaids, Call of the Creator Gods, Triple Consultation Package